SEWER REPAIR SERVICES
The sewer lines that run under your property are your responsibility to keep running and clear, not a local municipality. If your sewer line or even your sewer main is clogged, broken, or otherwise defective, you can count on Rooter-Man Plumbers Hamilton for quick, efficient sewer repairs. For the last 40 years, we have been providing our plumbing services to the Hamilton!
Contact us today to arrange your sewer repair service in Hamilton, ON.
Sewer Repair Process
Getting down and dirty to complete a sewer repair job is probably not something you want to do, assuming you even had the equipment to do it. Leave it up to the professionals of Rooter-Man Plumbers Hamilton instead! While you sit back and relax, we get right to work.
The typical sewer repair service process includes:
Initial discussion of problems sewer line problems you have noticed
Sewer line inspection using rooter-camera and other tools
Consultation of the problems we identified and possible fixes
Further repair work, if approved
We highly recommend you allow us to inspect and repair your sewer line as soon as possible, as any problem will only get worse if left unfixed. Once we do clear up your sewer line problem – be it a crack, clog, or other complication – any foul odor caused by the issue should clear up in time. You should also notice some slow drains will correct themselves. In other words, fixing a sewer line issue will fix many other related problems as well.
A Sewer Inspection Can Reveal the State of Your Pipes
Sewer inspections are the most common during the purchase of a new home to determine the health of the sewer system and whether a replacement will be needed in the near future. Sewer inspections can be valuable for homeowners at other times as well. If you are not sure about the state of your pipes, you may want to consider getting an inspection.
Sewer Inspections Can Be Beneficial for the Following Reasons
Tree Roots Are a Constant Threat: For homeowners with trees located near a sewer line, it is usually just a matter of time before roots infiltrate the system. Taking care of tree roots before they gain too much of a foothold will prevent extensive and potentially critical damage.
Finding and Removing Clogs Early: An abused or under-maintained sewer line will form clogs quickly. A clog that remains unattended for a longer period of time can do an unnecessary amount of damage to your pipes.
You Will Know The Health of Your System: Knowing how healthy your sewer pipes are will give you a sense of how long your system will last and when an expensive investment will be necessary to repair or replace the line.
Leave the Job to Our Sewer Line Plumbers in Hamilton
A real bad sewer line problem can cause an immediate backflow or flood in your home, causing widespread damage and a hygiene disaster. When a sewer pipe breaks in the middle of the night, do not hesitate to call (905) 388-8768 and connect with our team. We proudly offer 24/7 emergency plumbing services when the stakes are high and every minute counts!
WHO DOESN'T LOVE A SPECIAL?
$20 OFF
Any Service Over $100
Cannot be combined with other specials
Valid from Jan 1, 2020 – Dec 31, 2020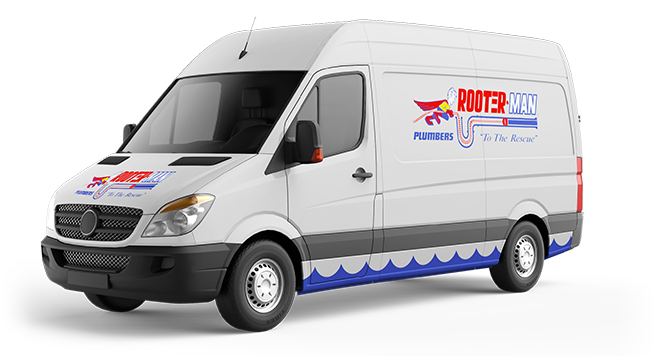 SEE WHY WE ARE THE TRUSTED CHOICE
Customers Across Ontario Have Trusted Rooter-Man for Over 40 Years

We Stand Behind Our Work – 100% Satisfaction Guaranteed

We Treat Our Customers with Respect & Integrity

Available to Service You 24 Hours a Day, 7 Days a Week