WATER HEATER REPAIRS IN HAMILTON
Call Rooter-Man Plumbers Today!
Have you ever been in the shower only to have the hot water give out on you at a moment's notice? Have you ever experienced the frustration of trying to wash your dishes only to not have hot water come flowing through your tap? If you've ever been through one of these situations, you know full well how frustrating they can be, and why it's extremely important to have your system repaired by an expert from Rooter-Man Plumbers! When it comes to water heater repairs, we're the specialists who you can count on for a job done right and customer service that wildly exceeds your expectations.
At Rooter-Man Plumbers, we take your issue seriously, no matter how large or small. Our water heater repair services in Hamilton are second-to-none because we make sure to exceed your expectations in every aspect. From the customer service you receive to the quality of the work we perform, everything we do is held to a high standard that we constantly push ourselves to exceed. We quickly and accurately diagnose your problem in order to find what we need to do, and then develop a solution that's both cost-effective and reliable so that your water heater goes back to working smoothly again and stays that way!
Why leave your water heater repair to anybody else? Call Rooter-Man Plumbers at (905) 388-8768 today to request more information.
We Fix All Types of Water Heater Problems
At Rooter-Man Plumbers, we fix all types of issues with all different types of water heaters. Whether you have an electric-fueled unit or a gas-burning heater, we know your system inside and out. We service all makes and models of water heaters as well so you know that you can give us a call regardless of what equipment you have in your home already!
We can help you with any type of repair, including:
Faulty or dead heating elements
Faulty burners
Pilot light issues
Electrical connections
Gas connections
Expansion or pressure release valves
Leak Repairs
One of the most common questions we're asked is if we can fix a leaking tank. While it is possible to do, it's not usually something we advise homeowners to pursue. A leaking tank is usually the result of either immense pressure inside your tank or corrosion and wear that naturally happens over time. Getting to the point where the leak can be fixed is difficult and involves cutting into your tank's outer shell and insulation—a process which can be difficult or nearly possible to completely fix. Likewise, when you repair one leak, another is more than likely on the way soon. So instead of repairing your leak, we strongly advise you to replace your entire tank instead. This ensures that your tank remains tight, sealed, and leak free for maximum security and peace of mind.
WHO DOESN'T LOVE A SPECIAL?
$20 OFF
Any Service Over $100
Cannot be combined with other specials
Valid from Jan 1, 2020 – Dec 31, 2020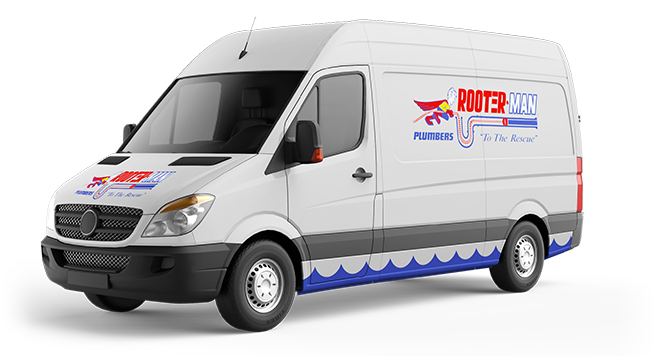 SEE WHY WE ARE THE TRUSTED CHOICE
Customers Across Ontario Have Trusted Rooter-Man for Over 40 Years

We Stand Behind Our Work – 100% Satisfaction Guaranteed

We Treat Our Customers with Respect & Integrity

Available to Service You 24 Hours a Day, 7 Days a Week