PIPE REPAIRS IN HAMILTON
Leave Your Leaks & Other Issues to Rooter-Man Plumbers!
The pipes that run through your walls are like the veins running through your body—they bring water to the various systems and appliances scattered throughout your home and make life in your home possible. However, a problem with one of your pipes could have detrimental consequences—a broken pipe could create issues like leaks, foul smells, water pressure issues, and so much more. That's why you shouldn't hesitate to reach out to a plumbing professional in order to make sure your issue is fixed correctly.
At Rooter-Man Plumbers we strive to offer the best pipe repairs in Hamilton. Whether it's the customer service you receive or the quality of the fix we implement in your home, we want your experience with us to be unmatched anywhere else. All of our highly-trained technicians understands the importance of being on-time, professional, and respectful at all times, and we use the latest tools and techniques to find the problem and come up with the best possible fix. When you need our help, we always come to the rescue and you can be certain that we're going to deliver a service that completely exceeds your expectations each and every time. In fact, if you're not completely satisfied, then we feel we haven't done our job.
Got a problem with one of your pipes? Call Rooter-Man Plumbers at (905) 388-8768 now and let us handle the issue for you.
We Fix All Types of Pipe Issues
Generally, you'll never have to think twice about your pipes. They sit in your walls, your ceiling, or even in the floor beneath your feet and run quietly and reliably for years without issue. However, even small problems can lead to big issues in a hurry if you don't get them fixed. At Rooter-Man Plumbing, we not only respond to your service call quickly—we do so at all hours of the day. We're available for same-day appointments so you don't have to wait, and even offer 24/7 emergency services for those jobs that come up outside regular business hours.
We fix all types of pipe issues, including:
Separated pipes
Cracked lines
Pipe leaks
Clogged pipes
Faulty sewer lines
Bellying
There's a reason why so many of Canada's nationally recognized companies have come to Rooter-Man Plumbers for their repair and maintenance services. They know that when they need a pipe repair or any other service done quickly and done right, we're the ones who will be sure to meet their needs. From small repairs like pipe leaks to major issues like slab leaks or even total repipe services, our mission is to take care of you and become the name you come back to again and again.
WHO DOESN'T LOVE A SPECIAL?
$20 OFF
Any Service Over $100
Cannot be combined with other specials
Valid from Jan 1, 2020 – Dec 31, 2020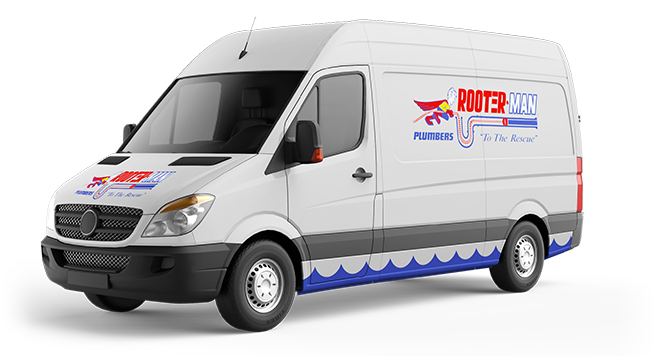 SEE WHY WE ARE THE TRUSTED CHOICE
Customers Across Ontario Have Trusted Rooter-Man for Over 40 Years

We Stand Behind Our Work – 100% Satisfaction Guaranteed

We Treat Our Customers with Respect & Integrity

Available to Service You 24 Hours a Day, 7 Days a Week