HAMILTON LEAK DETECTION EXPERTS
Accurately Locating & Repairing Water Leaks
Whether you know for sure or suspect that you have a plumbing leak somewhere in your home or commercial facility, let Rooter-Man Plumbers Hamilton help you. Using the latest leak detection methods and tools, our plumbing team can accurately identify the exact location of your plumbing leak and repair it immediately. Don't wait to repair a water leak, as doing so can worsen the situation and lead to costly repairs that can easily be avoided through professional water leak detection services.
With over 40 years of experience backing us, we can handle any type of water leaks including the following:
Faucet drips
Toilet leaks
Under the sink leaks
Water heater leaks
Slab leaks
Our water leak repair team understands how wasteful and costly it can be when water leaks are not addressed right away. That is why we offer same-day leak detection services in Hamilton.
Signs of a Water Leak
Not all water leaks are like dripping faucets that can be seen by the naked eye. Others are hidden behind walls, underground, or even beneath your property's slab foundation. Most of the time, hidden leaks can go on for weeks or even months without you knowing. This is why leak detection can often be a tricky task to accomplish for the regular home owner. We highly recommend that you contact a professional who can help to really pin-point the issue, and understand exactly where the leak is coming from. If you suspect a water leak in your home, please contact an expert straight away, in order to prevent further damage and costly repairs.
Although leak detection can sometimes be a tricky task, here are a few signs that you can look out for in order to determine if you have a hidden plumbing leak.
Some of these signs include:
An unusual surge in your water bills
Low water pressure
Water stains on your walls and ceilings
Pooling water on the floor, carpet, or yard
Sound of trickling water even when all your faucets are turned off
Mold and mildew growth
You may also try turning off your main shut off valve and observing your water meter. If the water meter continues to run even after shutting down all your water, it's time to call Rooter-Man Plumbers Hamilton.
Top-Notch Water Leak Repair
Detecting a water leak is one thing, and repairing it is another. In order to perform the correct water leak repair, professionals have to first be able to detect exactly what is causing the water leak to begin with. This is a crucial step to ensuring the correct repair is done, that can help to prevent further damage from happening.
At Rooter-Man Plumbers Hamilton, we provide our clients with top notch water leak detection services, and high-quality water leak repair services. We understand the importance of getting the job done as soon as possible, and as best as possible. For this reason, our team of professionals is equipped with the latest technology that can help to quickly detect and repair a water leak, before further damage is done. We then make sure to use the highest quality materials to repair your home's water leak, that can help guarantee longevity and healthy functionality. If you suspect a water leak in your home, please don't wait. Contact Rooter-Man Plumbers Hamilton and we'll make sure to get the job done for you the right way.
24-Hour Leak Detection Services Available
Did you know that pipe bursts are usually the result of a small leak in the pipeline that was not located and addressed immediately? If one of your pipes has burst, reach out to Rooter-Man Plumbers Hamilton. We are available 24 hours a day, 7 days a week for plumbing emergencies. We show up promptly to repair your burst pipe before it causes severe water damage to your property. Our plumbing team is also available inspect your plumbing system after hours and during weekends.
Contact our Hamilton leak detection team to take care of your water leaks today!
WHO DOESN'T LOVE A SPECIAL?
$20 OFF
Any Service Over $100
Cannot be combined with other specials
Valid from Jan 1, 2020 – Dec 31, 2020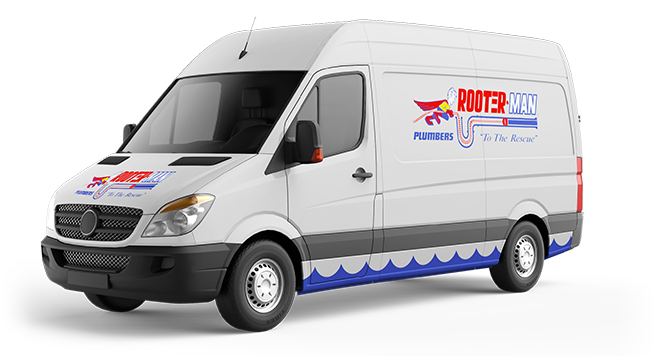 SEE WHY WE ARE THE TRUSTED CHOICE
Customers Across Ontario Have Trusted Rooter-Man for Over 40 Years

We Stand Behind Our Work – 100% Satisfaction Guaranteed

We Treat Our Customers with Respect & Integrity

Available to Service You 24 Hours a Day, 7 Days a Week