WATER HEATER INSTALLATION
Hamilton Water Heater Plumbers You Can Trust
No one wants to come home to a cold shower. If you have a water heater that is acting up, or no water heater at all, call (905) 388-8768 to talk with the trusted plumbing team of Rooter-Man Plumbers Hamilton. We can handle water heater installations and replacements to get you exactly the water heater that works best for your property and your family.
Why should you choose to work with us?
100% satisfaction guarantee for our workmanship
More than 40 years of industry experience
Known throughout Ontario for courtesy and respect
24/7 emergency plumbing services available
Stop taking cold showers and stop rewashing dishes that don't get cleaned because you have a defective or inefficient water heater. Get a reliable water heater installed on your property today by our team and live comfortably again!
Contact us at any time to arrange a service appointment.
Should You Go Traditional or Tankless?
Today, homeowners have their options when it comes to installing a new water heater. Not only can you choose from a variety of brands and models, but you can also pick either tankless or traditional water heaters. If you aren't sure which one would be right for you, sit down with one of our Hamilton water heater technicians to discuss your options.
Take a quick look at the benefits of tankless and tanked water heaters:
Tankless: A tankless water heater is much smaller than a traditional system because it superheats water as it flows through its pipes. There is no giant storage tank that keeps and heats water. This design also means you cannot run out of hot water. As long as water can flow through the system, a tankless water heater can heat it rapidly and precisely.
Tanked: A traditional water heater that uses a storage tank is generally less expensive to purchase and install than a tankless water heater. However, impressive advantages of these traditional systems end there. We highly recommend considering upgrading to a tankless system for all of its benefits.
WHO DOESN'T LOVE A SPECIAL?
$20 OFF
Any Service Over $100
Cannot be combined with other specials
Valid from Jan 1, 2020 – Dec 31, 2020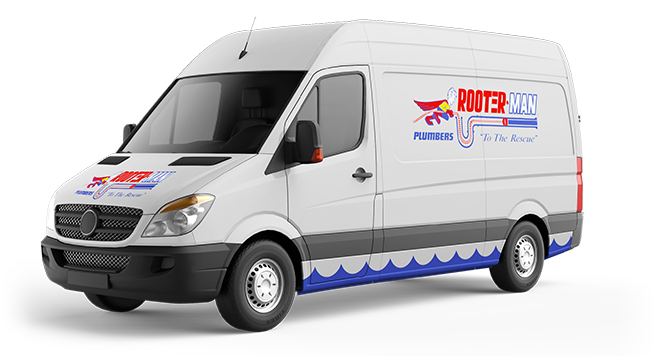 SEE WHY WE ARE THE TRUSTED CHOICE
Customers Across Ontario Have Trusted Rooter-Man for Over 40 Years

We Stand Behind Our Work – 100% Satisfaction Guaranteed

We Treat Our Customers with Respect & Integrity

Available to Service You 24 Hours a Day, 7 Days a Week