SUMP PUMP REPAIR IN HAMILTON
Sump Pump Installation Can Keep Your Basement Flood-Free
If you live in southern Toronto or Hamilton's low-lying or flood-prone areas, you should consider investing in a sump pump to keep your basement dry no matter how much rain the weather brings. Rooter-Man Plumbers Hamilton can provide you with high-quality sump pump units, as well as services including installation, maintenance, and repair. With over four decades of experience behind us, our plumbers can handle any brand or model of sump pumps. Trust our team to make sure you have a highly reliable and efficient sump pump, especially during the times when you need it most.
Find out which sump pump will work best for your home today. Contact us at (905) 388-8768 for sump pump installation in Hamilton, ON.
Installing All Types of Sump Pumps
Sump pumps are small pumps that are installed in the lowest part of a home's basement or crawlspace. They work by pumping out floodwater from the specially constructed sump pit to keep your basement or crawlspace dry. No matter if the floodwater is caused by torrential rains or plumbing disasters, sump pumps can effectively protect your home from water damage.
The types of sump pumps available on the market today include:
Submersible – As the name suggests, these sump pumps can be submerged in water and are installed inside the sump pit. Compared to other types of sump pumps, submersible models can handle greater amounts of water including some solids and particles.
Pedestal – These sump pumps are installed with the pump inside the pit, but the motor sits outside of the sump pump. The more affordable model, pedestal sump pumps also have a longer lifespan. However, these sump pumps are not built to handle solids and particles.
Backup sump pumps – Because severe storms can bring floods and power outages, it is vital to have a backup sump pump. Backup sump pumps will give you peace of mind knowing that should your main sump pump fail, your basement or crawlspace will stay dry.
Get in touch with our Hamilton plumbers to learn about your sump pump options today. Once you've decided on the best sump pump, our experts will provide you with quality installation to ensure efficient equipment performance.
Sump Pump Repair Services
In the event of a sump pump malfunction, you can count on our plumbing experts to diagnose the issue quickly and get your unit up and running in no time. Some common issues we encounter include units that are undersized for the space they operate in, switch problems, incorrect installation and clogged discharge lines. If you are having difficulty troubleshooting your sump pump problem, we can provide a professional assessment to ensure that your basement and ground space stays dry.
Vacuum Truck Services
Whether you don't have a sump pump or your current unit has malfunctioned, a flooded basement cause severe water damage to your home's foundation. If not extracted right away, the stagnant water can also lead to mould growth and affect your health. Fortunately, Rooter-Man Plumbers Hamilton can provide you with vacuum truck services to remove all the water from your home quickly and efficiently. We are available 24/7, so no matter if it's already past midnight or the weekend, you can rely on our plumbing team.
If you are on the market for a new sump pump or need vacuum truck services in Hamilton, give us a call at (905) 388-8768!
WHO DOESN'T LOVE A SPECIAL?
$20 OFF
Any Service Over $100
Cannot be combined with other specials
Valid from Jan 1, 2020 – Dec 31, 2020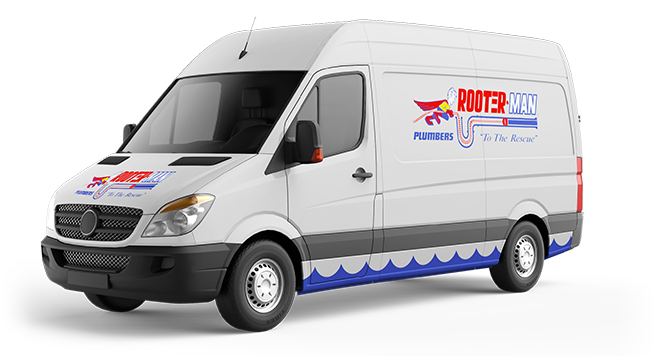 SEE WHY WE ARE THE TRUSTED CHOICE
Customers Across Ontario Have Trusted Rooter-Man for Over 40 Years

We Stand Behind Our Work – 100% Satisfaction Guaranteed

We Treat Our Customers with Respect & Integrity

Available to Service You 24 Hours a Day, 7 Days a Week