DRAIN CLEANING SERVICES IN HAMILTON
No Clog Too Big or Too Gross!
When one of your plumbing fixtures gets a big clog, it can be pretty gross trying to clear and clean it yourself. Rooter-Man Plumbers Hamilton is here to take care of it for you!
For 40+ years, we have been helping the good people of Hamilton deal with all types of plumbing issues, including bad clogs. If you have noticed that one of the drains in your home or business empties slowly, or if it does not drain at all, please pick up the phone and call (905) 388-8768 . Tell our team of drain plumbers what is going on, and we will tell you how we can fix it!
Be Amazed at How Fast We Can Unclog Drains
When it comes to drain cleaning services, we are the local experts you can trust. We have high-tech plumbing equipment like rooter tools to get right to the source of the clog and eliminate it quickly. Waste no more time worrying about waste water pooling up or backing up into your home by getting us on the job right away. Emergency services are available.
Our drain clearing methods can help clear the following and more:
Shower and bathtub drains
Washroom drains
Kitchen sink drains
Floor drains
Grease traps
Catch basins
Tree roots might even be the cause of your drain's bad clog. Not to worry, though! We have the tools and know-how to even fix major plumbing problems caused by invasive tree roots.
Common Causes of Clogged Drains
A clogged drain can ruin any day and turn into a messy situation fast. Fortunately, most clogs can be avoided with regular maintenance and an ounce of preventative care. To keep your drains flowing freely and in tip-top shape, make sure to keep these items out of your drains.
Hair –Hair is a huge culprit behind shower, bathtub, and bathroom sink clogs. Hair can quickly bind with grease and other sticky substances and lead to substantial blockages. Installing hair guards can help you easily trap hair before it has a chance to flow down the drain.
Soap – Traditional bars of soap are made with grease or fat which can leave a hard residue known as "soap scum" on your pipes. Soap-free body washes and regular pressure cleaning can help to eliminate soap buildup before a clog can form.
Dirt – Many people think their drains are useful for washing anything away. Unfortunately, dirt stuck to you and your clothes can build up over time and cause drain issues. Shake or rinse dirt away from your clothes and body outside before throwing them in the washing machine.
Food waste – Your garbage disposal should only be used to get rid of small, soft food particles that a baby would have no problem chewing. Anything harder – such as egg shells, coffee grounds, tea leaves, or fibrous vegetables – take a significant amount of time to fully break down in your pipes. When in doubt, throw it out!
Minerals – Minerals dissolved in hard water can cling to your pipes and cause them to deteriorate as well as form insoluble masses. If hard water is an issue where you live, consider installing a water softener or descaling regularly to keep water flowing properly.
Objects – Your drains are not a wastebasket. Nothing but water, toilet paper, and waste should go down your toilet or drains.
Tree roots – Even the smallest cracks in your pipes can attract root growth from nearby trees and plants. Once inside, roots grow freely and quickly, leading to pipe damage and obstructions. Tree roots can be difficult to clear from your pipes without the help of a skilled plumber.
How Often is Drain Cleaning Necessary?
Drain cleaning is an important yet often overlooked part of maintaining the health of your plumbing system. But how often is it actually needed? Generally speaking, it is best to have your drains professionally cleaned once a year to avoid issues and keep your system running as efficiently as possible. With that being said, there are certain signs that may indicate that it is time to have your drains serviced sooner.
Slow drains – Perhaps the most obvious sign that it is time to have your drains cleaned is a slow-moving drain. Drain clogs typically begin as slow draining as waste begins to build up inside your system. Call a plumber if you notice your drain moving slower than it should.
Bad smells –Does your drain stink? Chances are good you have either food buildup, soap scump, or some other decaying obstruction that needs to be addressed. This is most common in kitchen drains, though bad smells can spread to other drains as a plumbing issue worsens. It's best to have your drain looked at by a professional if you're noticing any type of foul odor.
Naturally Clearing Even the Worst Clogs
Drain clearing products you can buy at the store are bad for your home's pipework. After time, the corrosive chemicals can destroy the pipes, causing a leak, crack, break, or burst. We opt to use safer, naturally-based clearing products, like our Liquid Rooter® Bio Concentrate compound, which eats through organic waste, paper, and grease without hurting the pipes!
Want to know more, or need our help right away? Contact our Hamilton drain plumbing experts at (905) 388-8768 .
WHO DOESN'T LOVE A SPECIAL?
$20 OFF
Any Service Over $100
Cannot be combined with other specials
Valid from Jan 1, 2020 – Dec 31, 2020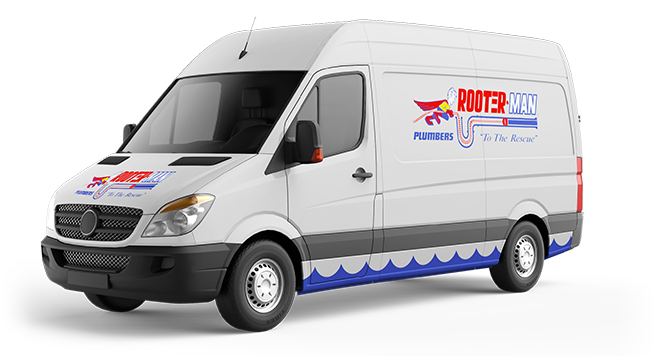 SEE WHY WE ARE THE TRUSTED CHOICE
Customers Across Ontario Have Trusted Rooter-Man for Over 40 Years

We Stand Behind Our Work – 100% Satisfaction Guaranteed

We Treat Our Customers with Respect & Integrity

Available to Service You 24 Hours a Day, 7 Days a Week